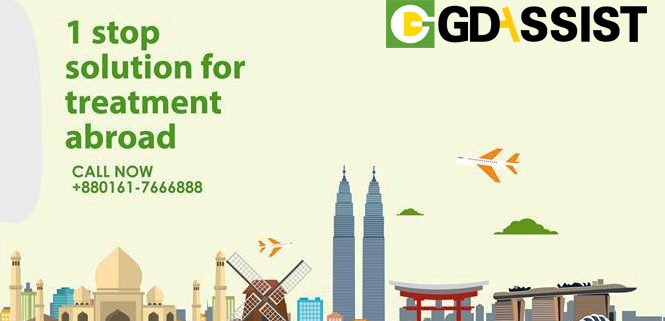 Impact of medical tourism– social, economic and political
Arafin Hossain is a strapping young man who takes his 56-year-old father every year to Singapore for a comprehensive medical checkup. Ayesha Alam often accompanies her aunt to India to consult a specialty hospital in the southern part of the country for an orthopedic ailment. There are patients from Pakistan who regularly seek the assistance of the External Affairs Ministry of the Government of India for expediting their medical visas as they seek state-of-the-art treatment options in the country. There are also many instances of Indian patients travelling to Thailand for medical purposes, for instance for cosmetic surgeries, while also combining a vacation and some 'time-off'. It is clear hence that with such strong cross-border movement of patients for the purpose of medical tourism, the industry is here to stay and flourish.
Indeed, the medical tourism industry is one of the few such industries globally to have a holistic impact – not only on the wellbeing of the patient but on the social, economic and political wellbeing of a nation as well.
 The social impact of medical tourism: Strong employment creation + Stronger healthcare infrastructure
The healthcare industry is among the highest employment creators the world over with a multiplier effect on the other industries too in terms of job creation. For instance, a state-of-the-art hospital, with an army of doctors, nurses and other paramedical staff, will also give impetus to the pharmaceutical and surgical equipment industries. Hence, the healthcare ecosystem of a nation that positions itself as a medical value destination can provide a further impetus to its employment generation capacity when patients from all over the world come for drawing medical benefits offered by it.
It is often said that a rising tide lifts all boats. Hence, the country that has come to create a reputation in quality healthcare will focus on staying at the cutting-edge of medical innovation and progress, which can benefit its own citizens too in terms of providing them with access to quality healthcare services at affordable costs. With this, as awareness about healthcare rises, there will be a predisposition towards preventive healthcare that can not only augment the resource productivity of a nation but also help it reduce its healthcare budget, thereby having a strong social impact.
Medical tourism can drive a robust social multiplier effect on a nation in terms of enhancing employment generation as well as fostering a culture of innovation and advancement in the field of healthcare and medicine.
The economic impact of medical tourism: Strong contribution to GDP growth + Stronger impact on healthcare, travel and tourism industries
With a healthy consolidated growth of about 19% (compounded) projected for the global medical tourism industry, the size of the sector in most of the medical value destinations the world over is expected to rise sharply in the future. Take the instance of India. The size of the Indian medical tourism industry is valued at about USD 3-billion and is expected to surge to USD 8-billion by 2020. Similarly, the valuation of the Malaysian medical tourism industry is expected to grow to USD 3.5-billion by 2024 with a sharp surge expected in patients coming from China, Indonesia, Vietnam, Myanmar and India. In a similar vein, the Thai medical tourism industry surpassed the USD 4.6-billion mark in 2016, led by an upwelling in patients from Japan and the Middle East, among others. With a significant market size and even more significant growth potential, the medical tourism industry strongly contributes to the economic growth of a country, in addition to having a multiplier impact on other allied sectors.
The medical tourism industry has a robust bearing on the travel and tourism industries as patients travel by air and prefer to stay back post treatment for relaxation, leisure and sight-seeing. In several cases, reputed hospitality destinations also offer comprehensive wellness and rejuvenation packages that include yoga, meditation and other leisure therapies that a patient can avail of. Particularly, in a large and diverse medical market like India, patients can have several leisure options available to them in terms of seaside, mountain and forest getaways. Hence, in many cases, patient spends are not just restricted to those on healthcare even as they maximize their visit by spending on travel and tourism too.
Patients going to Thailand, for instance, would also like to spend a few days sightseeing and touring the country post treatment, especially its pristine beaches and bustling markets. Hence, medical tourism not only contributes to the economic growth of a nation but to those of a country's travel and tourism industries too.
The political impact of medical tourism: Strong political associations + Stronger developmental relationships
It is a fact that a number of young Pakistani infants afflicted by grave diseases are recuperating in Indian hospitals. This is a heartwarming humanitarian instance of how countries are transcending their geo-political differences and legacy issues to create an unsurpassed goodwill among their neighbouring country's citizens. The Indian Government's Ministry of External Affairs regularly receives requests from the parents of children suffering from serious afflictions and takes up the cause for the requisite visas to be issued expeditiously. With the globalization of the medical tourism industry, it has the power to reshape cultural ties among nations and create stronger political associations for the greater humanitarian good in the true spirit of diplomatic altruism.
The deep political impact of medical tourism can also be gauged from the fact that as the patient traffic increases between countries, dialogue and communication increases, thus leading to higher levels of cooperation and creating stronger developmental bonds and relationships. The medical tourism industry has also fostered cordial relations between nations that has helped advance the exchange of ideas and insights that have benefitted all the stakeholders in the ecosystem. This also leads to improved human rights regulations and safety of travellers in destination countries.
Medical tourism paves the way towards mutually-beneficial political ties between nations, thus nurturing the healthcare developmental manifesto in specific and global progress and advancement in general.
Thus, it is amply clear that the medical tourism industry provides a global and holistic multiplier impetus that few other industries can. Moreover, emerging nations can leverage the value of medical tourism to ensure inclusive growth while also projecting their image as a socialist state.
https://www.gdassist.com/wp-content/uploads/2018/02/1234098.jpg
355
665
admin
https://www.gdassist.com/wp-content/uploads/2020/02/website-2.png
admin
2018-02-25 05:22:57
2022-08-27 16:25:51
Impact of medical tourism– social, economic and political