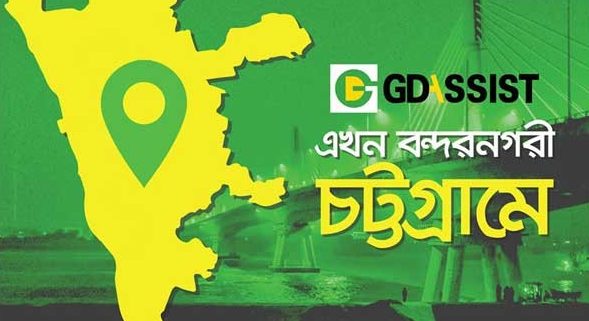 Chattogram might appear as a small dot on the map of Bangladesh. But look closer and you will find that the city has a rich history – and a future that is strong with potential.
Chattogram – eventful past, exciting future
The historical significance of Chattogram can be gauged from the fact that it is a 2000-year-old city. In the past, it was witness to change of power several times – from being an Arab port, to a Portuguese pirate stronghold, to an Arakanese stakeout, before finally being annexed by the British during the first partition of Bengal in 1905. Historical records show that Chattogram had a port even before the city of Bombay, India.
With such influences in the city rich's historical tapestry, today, Chattogram, which has a population of about 8 million people, is one of the top-100 sea ports of the world and is considered to be the heart of Bangladesh's economy. This distinction has been bestowed upon the city by virtue of a geographical location that creates the opportunity for easy and cost-effective foreign trade, which is among the largest constituents of the Bangladesh's economy.
According to reliable statistics, Chattogram generates as much as 40 per cent of Bangladesh's industrial output, facilitates 80 per cent of its international trade and contributes 50 per cent of the total to the exchequer. Besides, the Chattogram Stock Exchange had more than 700 listed companies with a market capitalisation of about $37 billion in March 2018.
A World Bank report has stated that the Chattogram port is the largest employer in the city, employing as many as 50,000 workers and providing indirect livelihood to several thousands more. In addition, Chattogram is also one of the world's top ship-breaking destinations that has, in turn, sprouted a number of ancillary industries around the vicinity. This has seeded multiple employment opportunities, while raising the standards of living of the local populace. Also, Chattogram's international airport is the second largest in Bangladesh and offers convenient connectivity options to the rest of the country as well as to some international destinations.
It is widely considered that Chattogram and its neighbouring districts have immense industrial potential. There are a number of emerging industries such as ship-building, oil refinery, automobile manufacturing, light engineering, furniture industries and home appliances, for which Chattogram can be the most attractive manufacturing destination.
GD Assist enters Chattogram
It is in this city that GD Assist Limited, a subsidiary of Green Delta Insurance Company Limited, has expanded its operations. GD Assist is one of the most reputed medical tourism providers in Bangladesh with a wide range of network hospitals in some of the top healthcare tourism destinations of the world, including India, Thailand, Malaysia and Singapore. Through this association, the company is able to set doctor appointments at the best hospitals renowned for their medical specialities within the shortest possible time. GD Assist also offers a comprehensive suite of related products and solutions, including health insurance, visa assistance, air travel and ground transportation services, hotel accommodation, emergency medical evacuation that greatly add to patient convenience. The company also offers a wide range of corporate wellness programs for the benefit of organisations to keep their manpower healthy, productive and engaged.
In a unique and innovative first in the industry, GD Assist has instituted a membership service under 'Health@Connect', representing a card that includes health insurance, healthcare services in domestic and international hospitals, discounts in partner hospitals in Bangladesh, second medical opinion service, health tourism facilities, air ambulance services, tele- and video consultation and travel support, including visa processing and other travel-related arrangements.
Through the establishment of an office in Chattogram, GD Assist has opened up the potential to directly serve the needs of the patient population in the city.
With a wide range of medical tourism healthcare solutions, dedicated and professional services and customised itineraries, we invite you to visit our office.
GD Assist
Hotline: 16457; +8801617666888. Email: gdal@green-delta.com
Website:  gdassist.com
https://www.gdassist.com/wp-content/uploads/2018/09/1535636250-e1536220081999.jpg
594
589
admin
https://www.gdassist.com/wp-content/uploads/2020/02/website-2.png
admin
2018-09-04 06:23:21
2022-08-27 16:14:53
Hello Chattogram!